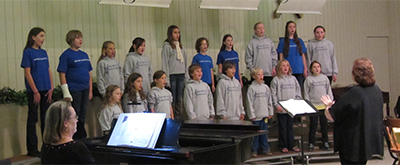 Choral Celebration Concert
Sunday, November 26th, 2023
4:00 p.m. 
Presbyterian Church of the Roses
2500 Patio Court, Santa Rosa, CA
Our 40th Annual Choral Celebration Concert will be held on the Sunday after Thanksgiving, November 26th, at 4:00 p.m. at the Presbyterian Church of the Roses as part of their Roses Signature Concert Series. The church has lovely acoustics, comfortable seating, and plenty of parking across the street (Lucky's parking lot).
In keeping with tradition, the choral ensemble Cantiamo Sonoma will be our guest.
Admission is free, donations welcome.
We hope to see you there!